Pelvic health physical therapy is a specialized area of treatment
that focuses on conditions directly related to the pelvis and pelvic organs in
women, men, adolescents, and children of all ages + activity levels
.
​
The treatment is
non-invasive
and
designed to address the important and unique needs
of pelvic health and wellness.
Each patient will receive a comprehensive one-on-one evaluation and treatment session(s), tailored to meet their individual needs, in a private treatment room.
---
Providing Expert Care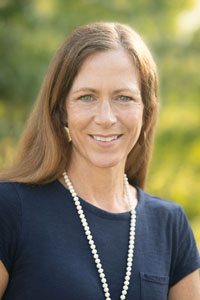 Dr. Amy Pannullo is a Board Certified Women's Health Clinical Specialist who provides expert physical therapy services for women, men and children for a variety of pelvic health issues. Dr. Pannullo has received extensive training in pelvic floor dysfunction, urinary and bowel dysfunction, pelvic pain, and pregnancy and post-partum management. She also has extensive experience in the treatment of breast and gynecological oncology conditions, such as lymphedema and scar site restrictions.
​
She earned her Doctorate of Physical Therapy from Stony Brook University located in Stony Brook, New York in 2005. She then earned her Board Certification as a Women's Health Specialist from the American Board of Physical Therapy Specialties in 2009. Dr. Pannullo served as part of a multidimensional team at Duke Health for 13 years before starting her own practice. Prior to her career as a physical therapist, Dr. Pannullo worked as a certified athletic trainer with both high school and collegiate athletes. In between these two career paths, she earned a Master's in Psychology from Washington College; a degree she finds invaluable today.
She is an active member of her professional organization at both the state (North Carolina Physical Therapy Association) and national (American Physical Therapy Association) levels. She has served on the Section of Women's Health (SoWH) Board of Directors, the American Board of Physical Therapy Specialties (ABPTS) Women's Health Specialty Council, and various committees.
Dr. Pannullo has been a presenter for the North Carolina Physical Therapy Association, a guest lecturer and teaching assistant for Doctorate of Physical Therapy programs in the area, and a residency mentor for Duke Women's Health Residency Program. She is the founder and owner of Peak Pelvic Health Physical Therapy.
She is an avid runner and health enthusiast. She enjoys spending time with her husband, two children and dog.